Rachel Faller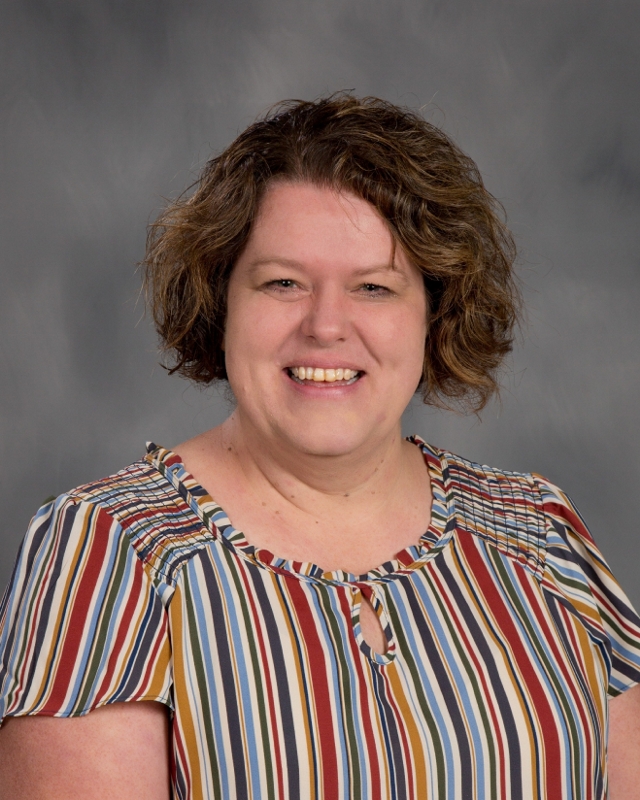 Classes taught:
Preschool; K-4 Music
Position description at DCS:
I teach three mornings of preschool and two afternoons of kindergarten through fourth grade music at DCS. I am also the chapel advisor.
Professional and Educational Background:
I began my education career at New Holland Christian Grade School and went on to graduate from Dakota Christian High School. I received my elementary/early childhood teaching degree from Augustana College and obtained my master's degree in early childhood education from the University of South Dakota.
Childhood and Family Background:
I grew up on a farm northwest of New Holland, South Dakota. I am the oldest child and only daughter of Alvie and Lonnie Timmermans. Aaron and Nathan are my two younger brothers. Growing up, we attended New Holland Christian Reformed Church and spent much time with our extended family.
My husband, Dan, and I were married in 2000. After an almost four year "detour" in southwest Nebraska, God moved us (along with our daughter Emma) back to South Dakota. That "detour" was when God's grace became real to me. We experienced what the love of Jesus looked like through people that became our family away from home. Praise God that the Bible knowledge I had acquired growing up had finally moved to my heart! We now live on the edge of Armour, where Dan is a lineman for Northwestern Energy. Our house is filled with lots of activity from Emma, Jaden, and two foster babies.
Church Life:
The Lighthouse in Corsica is my home church. I am co-commander of the Awana program there. I also am involved with the music and worship.
Life Outside of DCS:
When I'm not doing something that involves music or children (DCS, Worship at The Lighthouse, Awana, New Holland GEMS, playing piano for other churches and events), I like to spend time in God's Word, scrapbook, and hang out with family and friends. The Timmermans' family curse of looking for a good deal is part of my genes. My love for shopping takes many forms—malls, auctions, and garages! !
Why I Teach at DCS:
God has placed me here in His perfect time to nurture, love, and grow with the students at DCS. As an act of my love and worship for my Savior, I desire to bring glory to His name, in and out of my classroom. I have the awesome privilege and great responsibility to teach the students the truth of God's Word and to live that out in my own life. Jesus died for me, the least I can do is live for Him!